Three Ways to File a Whistleblower Tip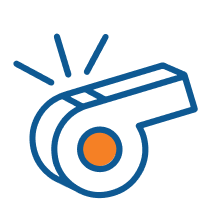 Whistleblower Tips
Use our secure website to file a whistleblower tip. If you need assistance call 1-866-227-2847.
You can submit a whistleblower tip in the following ways:
Go to the secure online website to fill out the whistleblower form and upload supporting documents
Call this phone number – 1-866-BCSC-TIP (1-866-227-2847)
Print out the whistleblower form, fill it out, and mail it to:
To whom it may concern
P.O. Box 91088
West Vancouver, BC
V7V 4S4
Canada
The tip form requires you to certify that the information you submitted is true and complete to the best of your knowledge.